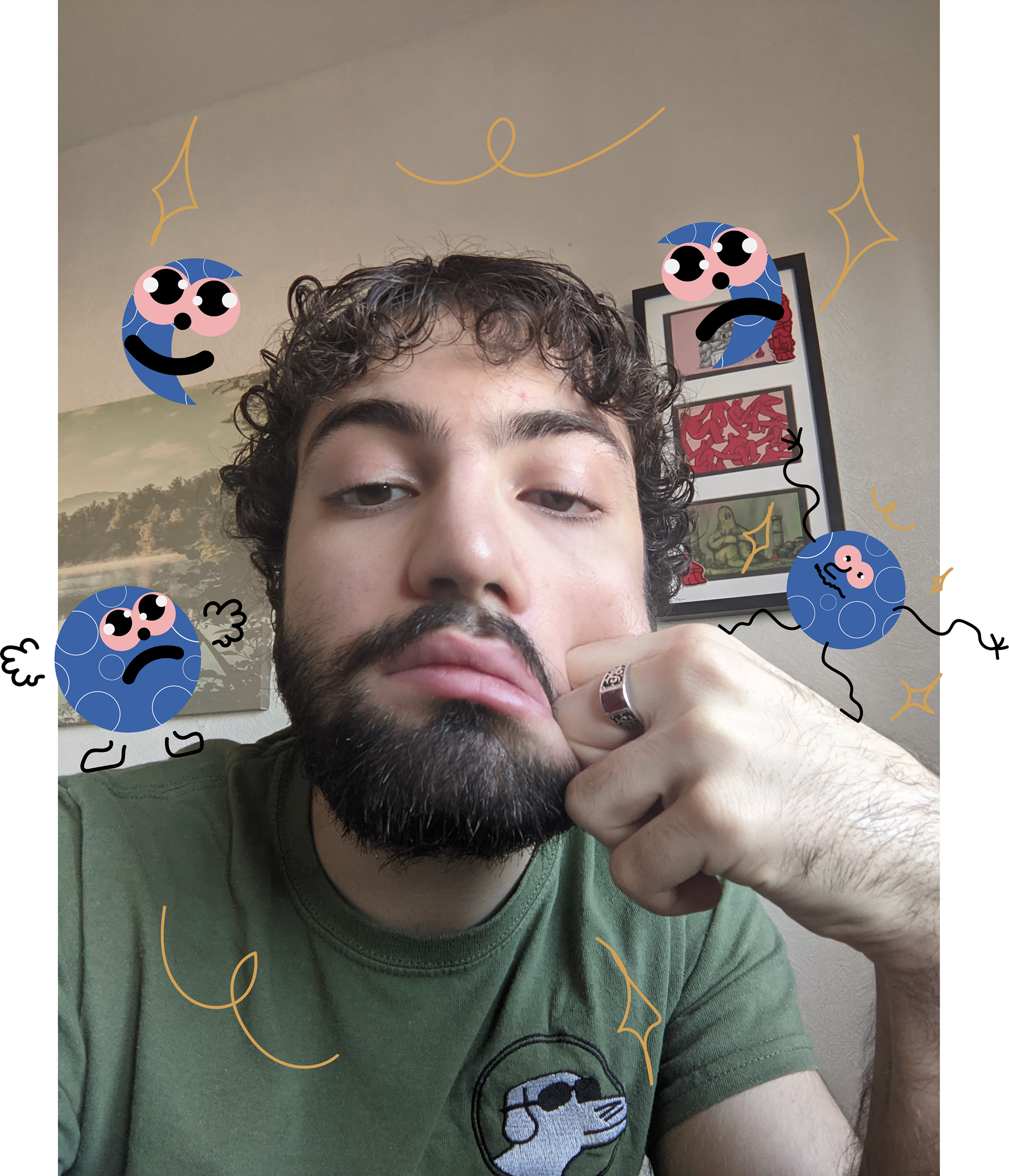 Hey there pal. I'm a Kurdish boy born in the snow of Finland. Based in Leeds, UK.
Currently, working as an Animator and Designer. I especially love to make shapes move and bounce about! 
I love working with people so let's make something wonderful together!
Get in touch: akam@akamhr.com

When I'm not chipping away animating you can find me enjoying:

Music:
King Krule
Mort Garson
Vince Guaraldi Trio

Games:
Rocket League
Chess
Warzone

Things you can eat:
Blueberry pies
Cinnamon Rolls
Bananas!